Hello there,
Here's a quick look at new features we've rolled out in this month for Entelo Search:
New filter for estimated graduation date
Saved searches are easier to access
Better user management for Org Admins

New estimated graduation date filter

You now have the option of selecting an estimated graduation date when you filter search results. This is especially useful for teams who are involved in university recruiting and are targeting recent or future graduates. From the drop-down menu, you can select from a range of estimated graduation dates (such as 0-3 years ago, etc).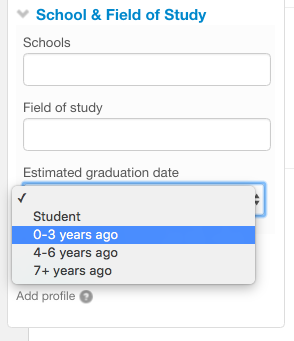 Saved searches are easier to access 
You can now access your saved searches directly from the Search page (previously, you could only do this from the your main dashboard page). As before, to create a saved search just click the "Save" button from the search page after you run it, and name the search whatever you like. Your saved search(es) will then appear in a drop-down menu at the top of the search options in the left sidebar. You can still find them on the main dashboard page under Saved Searches as well.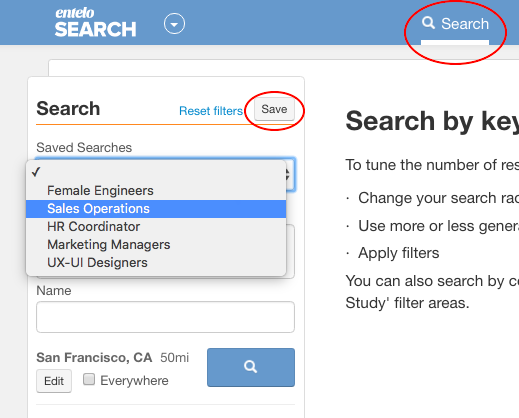 Better user management for Org Admins
Administrators now have the ability to disable users – say, if a user leaves your company or you want to suspend their account – simply by going into Entelo settings. If you are an admin for Entelo Search, click here to view a list of users that you can disable.